Chapman Quality Contracting Inc. is the parent company of Hidden Valley Log Homes. CQC was born of the desire to offer a higher quality home to the Northeast Ohio market.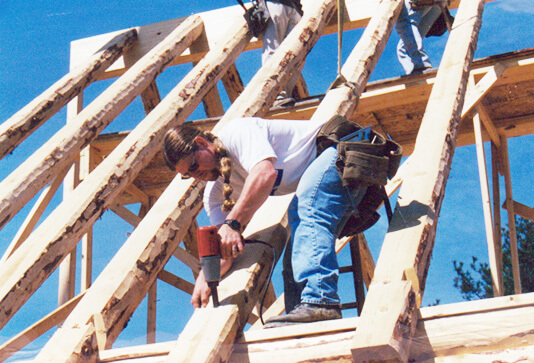 While our primary focus is the construction of Lok-N-Logs homes, our skilled staff is well versed in the carpentry and remodeling trades. We believe that we have the right combination of experience and commitment to quality that sets us apart from other builders. We also have the flexibility to work with you as a builder, consultant, or general contractor.
So, if your project is an addition, a remodel, or a complete custom build, CQC offers you the highest level of craftsmanship and value. When it comes to log homes, Chapman Quality Contracting is the company that can truly build your dreams.
Construction Pics
Some of Our Completed Homes